Recipe Description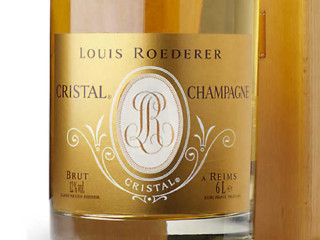 My husband told me he "had" to buy Cristal because it's a phenomenal vintage and was on "sale." This is one of those moments when I'm irritated while my friends are jealous! Little does he know I'll see his Cristal and raise him an Old Cuban.
Every time we have good champagne, usually New Year's Eve, I front-run the champagne toast with an Old Cuban — a great cocktail but only when you use great champagne, which wine purists will take offense at no doubt. Let them. I've tried following rules for cocktails and while most of the time they are spot on, sometimes I must part company with them and do what I want.
Ingredients
1.5 ounces Myers's Dark Rum


I know Myers's Dark Rum does not seem worthy of Cristal. I have yet to try Smith & Cross which comes recommended for this drink, but I have tried the delicious Koloa dark yet do not prefer it here — for some weird reason it's the Myers's [sic] that does the trick.

1 ounce Demerara syrup


You know that "raw" sugar that looks like a marketing ploy on your grocer's shelf? Well, it is actually different — it has a finish reminiscent of vanilla that really makes a different simple syrup from the one made with granulated white sugar — it's definitely in order in this drink...so take equal parts raw sugar and water, stir it, microwave or otherwise cook it until it is totally dissolved and let cool. Store in the fridge any leftover.

0.75 ounce Fresh lime juice
1-2 dashes Angostura bitters
6 Fresh mint leaves
To top: Sparkling wine


Cava, prosecco, or champagne. My preference: use one to two ounces of the best champagne to top each cocktail.
Preparation
Put a coupe in the freezer. Squeeze limes & muddle hulls with mint in the bottom of a shaker. Add rum, syrup, juice & bitters. Shake until well chilled. Strain into chilled coupe glass and top with champagne (the good stuff, really).
Service
Garnish with mint or a sugared vanilla bean.