Recipe Description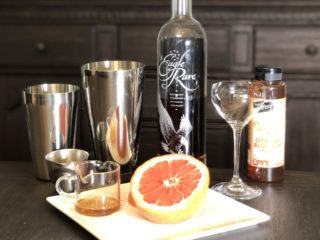 Looking for a good whiskey drink but not in the mood for an all-booze preparation and tired of the same old (albeit thoroughly delicious) whiskey sour? Try this combination of bourbon, grapefruit and honey (with just a hint of lemon) for a very smooth way to kick off the weekend. This recipe makes two cocktails.
Ingredients
3 ounces kentucky bourbon


Eagle Rare is always my sure-thing when it comes to any whiskey sour variation.

2 ounces fresh red grapefruit juice


Red is not essential but it makes for a beautiful drink.

1 ounce 3:1 honey syrup


take one ounce very hot water and stir it into 3 ounces honey for a syrup that is thin enough to mix easily into a drink and keeps for a good long time in the fridge.

0.5 ounce fresh lemon juice


the original recipe does not call for lemon juice but I found that to be a touch too sweet - the lemon juice balances out the sweet without sacrificing the honey.
Preparation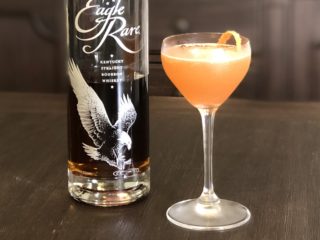 Put two Nick & Nora glasses in the freezer. This is a small recipe and will go best in a small glass.
Combine all ingredients in a shaker with plenty of ice and shake thoroughly until very cold.
Strain into chilled glasses.
Service
Serve cold and up in chilled Nick & Nora glasses. Grapefruit twist optional.