Recipe Description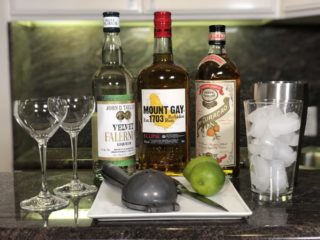 I accidentally made the original recipe of this and found it tough to choke down. I made some tweaks and it was fantastic. Then I saw in the original post where I found the recipe, a modified recipe, and it was great too. This is the formula I settled on.
Ingredients
3 ounces Gold rum


I recommend Koloa Gold or Mount Gay Eclipse.

1 ounce Lime juice
1/2 ounce Velvet Falernum


Never heard of it? You have been missing out!

1/2 ounce Dry Curacao


I haven't tried this drink with anything else, but I think Cointreau, Grand Marnier or triple sec would also work. Cold Glass calls for Clement Creole Shrubb, which I never even heard of but I'm guessing it's the best.

1/4 ounce Simple syrup
Preparation
Chill your glasses. Shake this with ice. Strain into two glasses and enjoy. This is one of my new favorite cocktails!