Recipe Description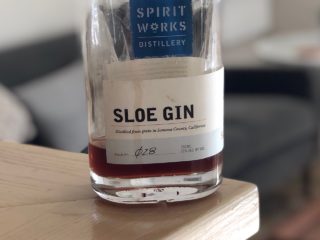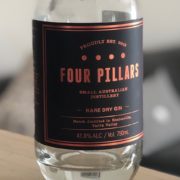 As a general rule, don't waste my time with ice and bubbles; but, there are times when a giant ice cube is perfect, even times when a glassful of ice is in order, and occasionally bubbles are a must. Almost never are both ice and bubbles the right answer as far as I'm concerned (a Pimm's cup, for one, and until now, a sloe gin fizz.)
As I've written before, a good champagne can add a refreshing element as well as some complexity to a simple base as in the Old Cuban, and champagne cocktails and the French 75 have their places, but it is a once a year (at most) event when I'm splashing club soda in any adult beverage. This is that event. I was down to my last of a great bottle of sloe gin from Spiritworks Distillery and a great bottle of rare dry gin from Australia's Four Pillars, and there really is nothing for that combo but a sloe gin fizz. Unfortunately, junking it up with all manner of ice and bubbles ruined the first batch–down to my last servings, I had to get it right. Taking out all that diluting ice and the giant glass was JUST what the bartender ordered. The fizz was still light and refreshing but with more flavor and pizzazz.
Here's how I made it…
Ingredients
1 ounce high end sloe gin
1 ounce high end dry gin
1 ounce fresh lemon juice
0.5 ounce simple syrup
1.5 ounce fresh club soda
Preparation
Put a coupe in the freezer.
Combine all ingredients except soda in a shaker with ice and shake until cold.