Recipe Description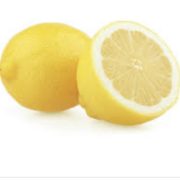 I've made many cocktails whose names I recognize but that have long fell out of fashion. Quite often these cocktails are no longer popular for a reason: they do not satisfy the modern palate. The White Lady is the most notable exception. A gin sour with a liqueur for added flavor, to me, this is the prototypical example of the modern craft cocktail. Complete with fresh juice, simple syrup and an egg white, the White Lady starts like half the craft cocktails on half the hipster bar menus in the world today! Add the still-popular Cointreau and you have a tart, light cocktail with a sophisticated dry finish. Cheers, darling!
Ingredients
1.5 ounces London dry gin


I always start with Plymouth Gin (not Navy Strength!) as my go-to, but this cocktail could really handle some of the more interesting craft gins on the market today.

0.75 ounce fresh lemon juice
0.5 ounce simple syrup
0.5 ounce Cointreau
1 egg white
Preparation
Put a sour glass or similar (coupe, Nick & Nora, martini glass) in the freezer.
Thoroughly dry shake all ingredients–that is, shake WITHOUT ICE–to make the egg froth creamy.
Add ice. Shake thoroughly again.